Quinceanera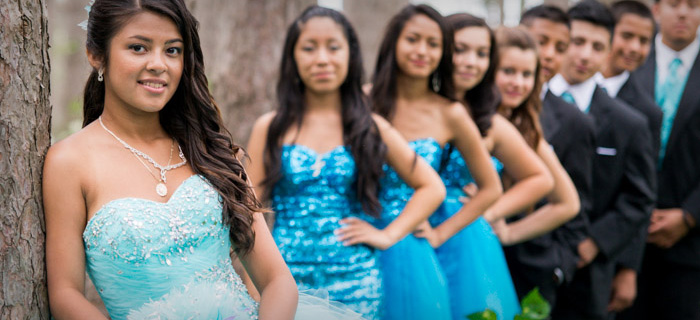 Un buen tiempo para reservar su limousine es de 2 a 6 months antes de su fiesta de quinceanera. El retraso en la busqueda puede originar que no encuentre el servicio o el vehiculo de su opcion. Tenemos operadores que estan listos para tomar su orden ya sea por telefono o en persona en nuestra officina para que pueda ver los vehiculos en persona, esto es por cita unicamente. Al rentar una limousine tiene que tener en cuenta la cantidad de pasajeros que van a usar el servicio.
Horas de renta
El minimo de horas para un servicio es de 3 a 4 horas dependiendo de que horario va a comenzar el servicio , usted tambien puede rentar mas horas y la cantidad que desee, siempre que se ajuste el contrato con anticipacion. Limousine Worldwide Transportation Group tiene su contrato listo y en escrito para garantizar el servicio. Companias de limousines que no le brinden un contrato escrito, correra el riesgo de que posiblemente no aparezcan el dia del servicio arruinando el sueno de su hija.
El Servicio
Nuestros choferes profesionales y el servicio de carpeta roja nos distinguen de la competencia Sabemos lo importante que es para la familia hispana los 15 anos de su hija y lo que todo ello representa ,pore so mismo queremos que ese dia sea especial en su vida , de nuestra parte pondremos nuestra experiencia a su servicio para aun mas estrechar nuestra relacion con nuestros clientes y asegurarnos de que ese dia especial sea una experiencia para recordar por el resto de su vida.
Client Testimonials
---
Our management and staff would like to thank you for your ongoing support. It's been two years now since we began using your transportation service. We couldn't have done it without you and extend our appreciation to your team. Because we share the same values we find your service exceptional.
Paul White
---
Excellent car service! I've been travelling with your company over the last few months and have only words of praise for the way you have handled all my requests. You should be proud.
Paul Smith
---
A very impressive standard of service is one way to describe your company's efforts. We have thoroughly enjoyed using your transportation service over the last six months and appreciate your professionalism and support. We look forward to many more months and years to come.
Michael Walker