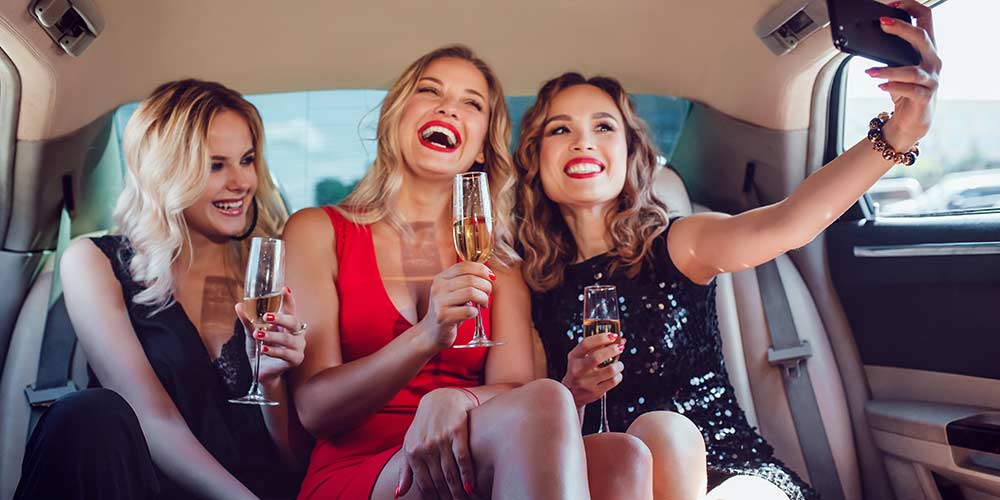 Bachelor/ette Limousine
Give The bride or the groom to be a night to remember when you get your bachelor/ette party going in one of the luxurious limousine. Imagine sipping champagne after a blissful trip to the spa while relaxing in one of Los Angeles finest bachelor/ette party Limousine with the girls as you make your way to Hollywood for a night on the town. When you rely on LA's finest bachelor/ette party limousine you'll never have to worry about who will drive or where to park. We will make sure you are on time and are treated with the highest level of courtesy. In fact you will feel like a Beverly Hills royalty with our complete limousine service. No matter what your Los Angeles Bachelor/ette party has store, we have a limousine that's right for you. Your memories of this event will last for a lifetime. Serving also Inland Empire Limousine, Rancho Cucamonga Limousine, Upland limousine, Alta Loma Limousine, Ontario Limousine, Claremont Limousine, Pasadena Limousine, Corona Limousine, Temecula limousine.
Best Limousine services
We are committed to provide the best service and experience possible in order to make those memories some of the best you will ever have. Los Angeles bachelorette party limousine offers LA bachelorette Limousine rental service and existing packages for the Los Angeles Bachelorette parties. Los Angeles Bachelorette Limo can take you to the restaurant, bar, night clubs, or hop from spot to spot around the city as late as you want to go. Let LWT Limo Handle your transportation for your entire party in a stretch limousine or Executive Sedan Limousine, making your night safe, fun and memorable. You only have one last night as a Bachelorette so party with us in our Limousines. We serve Los Angeles Limousine, Orange County Limousine, Inland Empire Limousine, San Bernardino Limousine.
AIRPORT TRANSFER, CORPORATE CAR
Los Angeles, San Bernardino, Orange County
Excellent car service! I've been travelling with your company over the last few months and have only words of praise for the way you have handled all my requests. You should be proud.
Paul Smith
We love your work! We have used your transfer service for all our trips to O'Hare and we have never experienced any glitches or ever had any unpleasant encounters. We love your transfer service as it is always efficient and professional. Well done to your team, we look forward to many more rides.
Helen Taylor
Our management and staff would like to thank you for your ongoing support. It's been two years now since we began using your transportation service. We couldn't have done it without you and extend our appreciation to your team. Because we share the same values we find your service exceptional
Paul White
A very impressive standard of service is one way to describe your company's efforts. We have thoroughly enjoyed using your transportation service over the last six months and appreciate your professionalism and support. We look forward to many more months and years to come.
Michael Walker