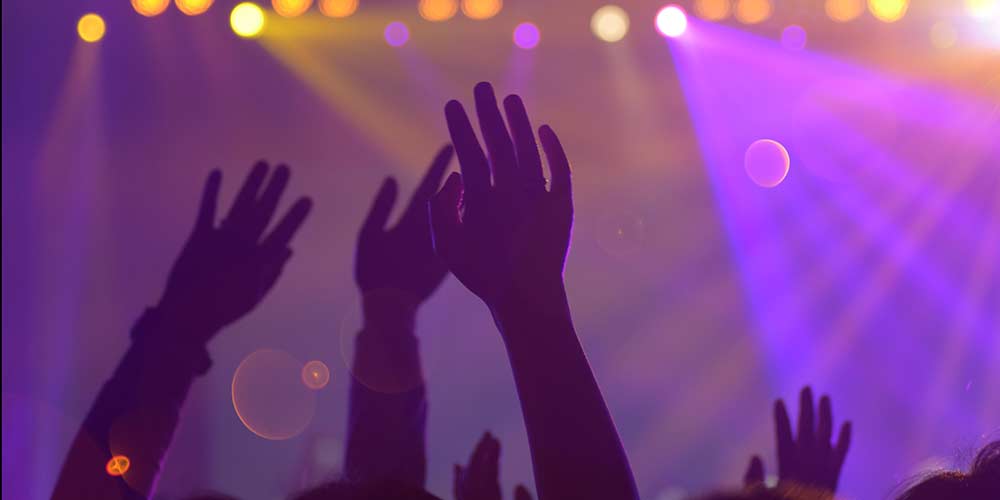 Why Consider A Limo?
A stretched limousine picks you and your friends up and takes to the concert. The party begins once the limo pulls away. Arrive in style and luxury, tailgate before the show begins. Once the concert is over you don't have to worry about getting out of the parking lot, your driver does. No need to worry about getting a DUI ticket because you are riding home in style. We offer excellent rates for weekday concerts. Remove all of pre and post concert stress, when you take one of our Los Angeles Limousine and Inland Empire Limousine. Picture yourself relaxing on the way to the concert, no worries and a stereo system that blurs the lines between the show and ride there. Los Angeles feature many of nation's to performers. We are very familiar with all of the best concerts halls, stadiums and auditoriums in the most major cities in Southern California. No sure what to expect at venue you are going to? Not a problem your personal well trained chauffeur will happily give you all of the details of what to expect for your concert. Many concert halls serve alcohol during concert, taking a limousine is a smart choice for anytime you and your party has been drinking. Let us know who you are going to see, where, and we will handle the rest to insure you have an amazing experience. Your kids are going to a concert ? Don't worry our professional chauffeurs were trained how to treat minors in all aspects so they can enjoy their favorite singer.
Luxury Transportation isn't just for Rockstars!
Choose your favorite limousine then get ready to rock and roll. Our services providers are professional, courteous, and meet our rigorous screening requirements, they will pick you up from home, hotel or wherever you like. A package is often the best choice for a concert limo. Packages will generally provide a set number of hours in a vehicle that fits your party size and event for a fixed, all-inclusive price. LWT limousine and Sedan Services offer many concert package options and specially negotiated deals you can't find anywhere else. Always make sure you are checking prices apples-to-apples between limo services. Most companies offer services that they can't deliver, that's not our case. At LWT Limo and Sedan Transportation service, we always provide you the full price in our quotes – with no hidden fees or other surprises. Check out upcoming Concerts: Staples Center Concerts, Nokia Theatre LA Live Concert, Hollywood Bowl Concert, Walt Disney Concert Hall, John Anson Ford Theater Concert, Pantages Theatre, Honda Center Anaheim, Citizen Business Bank Arena.
AIRPORT TRANSFER, CORPORATE CAR
Los Angeles, San Bernardino, Orange County
Excellent car service! I've been travelling with your company over the last few months and have only words of praise for the way you have handled all my requests. You should be proud.
Paul Smith
We love your work! We have used your transfer service for all our trips to O'Hare and we have never experienced any glitches or ever had any unpleasant encounters. We love your transfer service as it is always efficient and professional. Well done to your team, we look forward to many more rides.
Helen Taylor
Our management and staff would like to thank you for your ongoing support. It's been two years now since we began using your transportation service. We couldn't have done it without you and extend our appreciation to your team. Because we share the same values we find your service exceptional
Paul White
A very impressive standard of service is one way to describe your company's efforts. We have thoroughly enjoyed using your transportation service over the last six months and appreciate your professionalism and support. We look forward to many more months and years to come.
Michael Walker