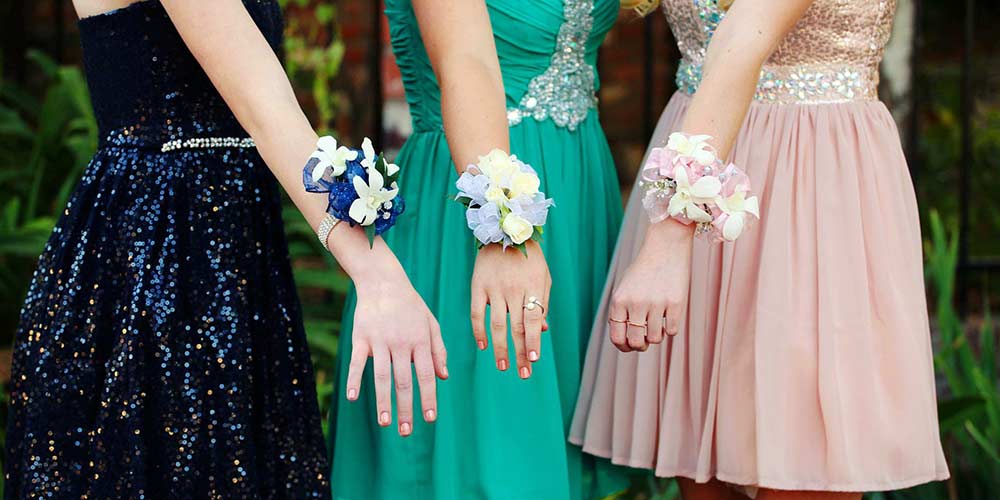 The official royal carriage of prom kings and queens everywhere
Welcome to the largest and most respected source for prom limos. A few clicks and you'll receive instant price quotes, detailed vehicle information and customer reviews. Choose the one that suits you for a night to remember forever. May all your memories of prom be clean ones. Cleanliness is something we take very seriously. Our limos are guaranteed to arrive spotless, both inside and out so you arrive in style. Our chauffeurs are professional, courteous and meet our rigorous standards. Price should not be the only factor in your search. Much like renting a hotel, different price points often mean different service levels. Search our website to instantly find pricing and availability for luxury sedans, stretch limousines, Hummer stretch limos. Splitting up the limo price can get you a bigger and better limo for the same price per person or less. If a tricked-out Hummer Limo costs $1,200 but can seat up to 20 people, split up the cost and each person pays $60! This is less than what you will spend on a prom dress or tuxedo maybe even your prom ticket. Reserve the perfect limo for your posse at LWT Rancho Cucamonga limousine, Upland Limousine, Los Angeles Limousine Alta Loma Limousine. All of our luxury transportation concierges will try to keep you happy, given the best possible service to our customers or we ship them out. It's our way of keeping them honest. And to ensure you get the best service at all times.
Prom night is one of the best nights of your life. Treat yourself!
Know before you go It's not every day that you arrive at an event in a Limousine. Getting the right Limo often depends on the number of people, number of hours you'll need and how far you're going. Our company is specialize in proms service to deliver the best possible experience. The more details you can provide, the better the value and service you'll receive. We allow you to enter all your trip details to get the most accurate quotes on-line and the best service your occasion, passengers, and address and meet our strict requirements. Get the right ride ensure the vehicle you're getting has the space, features and look for your big prom party. Try to book a vehicle that has room for at least one to two more people than are in your party. Some companies does not provide contracts that's a big risk on a high season, our e-mail-fax contract confirmation is guarantee 100% . LWT Limousine service offer contracts with your vehicle description , no surprises at the pick up location.
AIRPORT TRANSFER, CORPORATE CAR
Los Angeles, San Bernardino, Orange County
Excellent car service! I've been travelling with your company over the last few months and have only words of praise for the way you have handled all my requests. You should be proud.
Paul Smith
We love your work! We have used your transfer service for all our trips to O'Hare and we have never experienced any glitches or ever had any unpleasant encounters. We love your transfer service as it is always efficient and professional. Well done to your team, we look forward to many more rides.
Helen Taylor
Our management and staff would like to thank you for your ongoing support. It's been two years now since we began using your transportation service. We couldn't have done it without you and extend our appreciation to your team. Because we share the same values we find your service exceptional
Paul White
A very impressive standard of service is one way to describe your company's efforts. We have thoroughly enjoyed using your transportation service over the last six months and appreciate your professionalism and support. We look forward to many more months and years to come.
Michael Walker