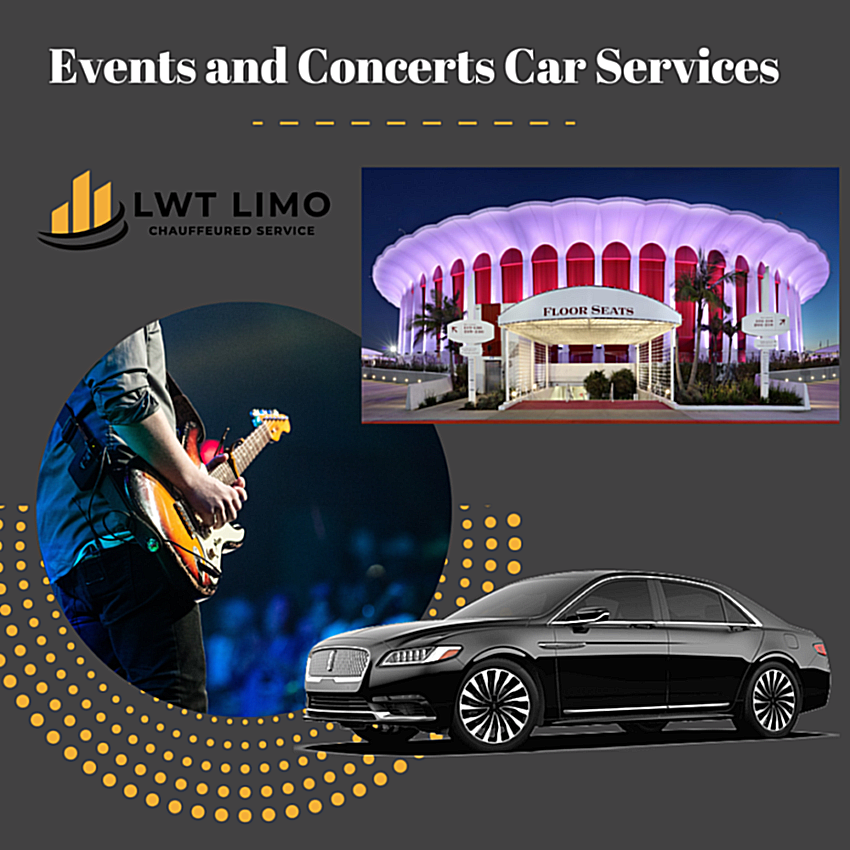 Chauffeur Black Car Service to The Kia Forum Concerts
When it comes to attending prestigious events and thrilling concerts at The Kia Forum, there's no better way to make a grand entrance than with the exquisite services of LWT LIMO. Whether you're a dedicated music enthusiast, a culture aficionado, or someone who simply enjoys the finer things in life, LWT LIMO's private chauffeur black car service ensures that your journey to The Kia Forum is as remarkable as the event itself.
At LWT LIMO, luxury and comfort intertwine seamlessly, setting the stage for an unforgettable ride. Their impressive fleet of meticulously maintained black cars exemplifies elegance and sophistication. From sleek sedans to spacious SUVs, every vehicle exudes an aura of opulence that befits the grandeur of The Kia Forum's events and concerts.
Whether you're attending a symphony concert, a rock 'n' roll extravaganza, or a dazzling cultural event, LWT LIMO has a vehicle that perfectly complements your style and group size. With top-of-the-line amenities and plush interiors, your journey to The Kia Forum becomes an experience in itself.
LWT LIMO understands that true luxury lies not only in the vehicle but also in the service provided. Their professional chauffeurs are more than just drivers; they are masters of hospitality, ensuring your journey is smooth, comfortable, and memorable. With an in-depth knowledge of the local area and traffic patterns, LWT LIMO's chauffeurs guarantee you arrive at The Kia Forum events and concerts on time, every time.
No two guests are alike, and LWT LIMO acknowledges this by offering personalized itineraries. Whether you prefer a quiet ride to mentally prepare for the event or an engaging conversation about the city's cultural highlights, their chauffeurs are attuned to your preferences. You can rely on LWT LIMO to ensure your journey is tailored precisely to your desires.
Booking your private chauffeur black car service with LWT LIMO is effortless. With their user-friendly online platform or dedicated customer service, reserving your ride to The Kia Forum becomes a seamless process. Whether you're planning well in advance or need a last-minute arrangement, LWT LIMO's commitment to convenience ensures your needs are met.

Attending events and concerts at The Kia Forum is an experience that deserves an equally remarkable journey. LWT LIMO's private chauffeur black car service adds a layer of sophistication, comfort, and elegance to your outing. From the moment you step into their luxurious vehicles to the moment you arrive at your event, you'll be treated to a level of service that reflects the grandeur of The Kia Forum itself. Let LWT LIMO redefine the way you travel and elevate your journey to the extraordinary.
Categories :

Car Service to The Forum, Concert Limo Ride, Limo Service to The Kia Forum, Private Car Service to Concert, Ride to The Forum, Uncategorized